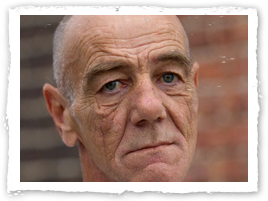 Victor, who is age 58 and has made his living as a machinist for 40 years, was diagnosed with stage three cancer of the larynx in July 2011. He is the sole income earner for his family. He has provided for his wife, who also has many major health issues herself and cannot work, and for their 15-year-old son.
When he became unable to work, as his treatment required radiation every day and chemotherapy each week, his employer did something extremely rare: Victor kept his job and his insurance. His sympathetic employer knew the current Maryland law, and knew Victor would not be able to get unemployment. So, Victor was "kept on the books," and his insurance was not canceled.
In some respect, his is a success story because he was able to keep his health insurance. However, he kept his job with no pay, so income is still an issue. And the high cost of living expenses and bills continues to mount. Victor has been able to keep going. He has reached out to friends, avoided eviction and even got the family's phone turned back on. His treatment is finished, and he is able to eat solid foods again, getting a little better each day. Victor is anxious to get back to work and to see the law changed so "others don't go through what I have." And the struggle continues.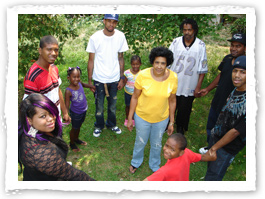 Bertha Coley and her husband had been raising their seven grandchildren when her husband died suddenly two years ago. She picked up and continued by herself. Then she was diagnosed with stage four lung cancer. Now at 64 years old, she is raising her grandchildren that range from 22 years old to a  6year old girl and a 7 year  old boy by herself with one half of one lung left.
She gets her chemotherapy treatment and deals with a many side effects from the drugs and a weakened immune system. Some of the older kids work as well as go to school and contribute to the household, but it is a constant struggle. When she feels well, Bert volunteers for Cancer Support Foundation, Inc. She says that she is blessed and wants to reach out and help others. Bertha and her family are featured in our in the news section.
Trina Lacey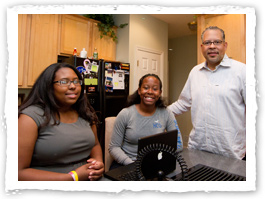 Trina Lacey was originally diagnosed with breast cancer in 2008. She underwent treatment and was in remission until August 2010, when it was discovered the cancer had spread to her lung and liver, then next to her stomach and bones. She entered several trial studies and went to several places for treatment. The treatment was given as oral chemotherapy, which is not covered by insurance companies at the same rate as standard infusion. The cost to the family was thousands of dollars each month as well as the costs to seek out help.
 
Her husband missed a lot of work, and their finances greatly suffered, even threatening the loss of their home. They struggled to get the care that Trina wanted as her disease made her weaker. Trina lost her battle in June 2011 at 44 years old. She leaves her husband and two daughters, ages 14 and 15.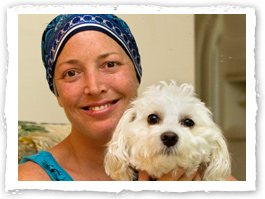 Pamela Myers is a 38-year-old woman with extremely aggressive breast cancer. As the sole caregiver of a disabled mother and twin sister, Pamela had recently taken most of her sick and annual leave to care for her mom during a medical crisis. Pamela worked as a nurse in a local hospital and most recently worked for a local cardiologist. Her condition was so sudden and progressed so quickly that Pamela had to leave work immediately.
She will be able to collect Short Term Disability through her work, which will be enough to pay the mortgage and to keep a car running so that she can get to appointments. However, all medical bills have been deferred until she finishes her treatment. Keeping the lights on, food on the table, and any extras needed by her sister and mother will be her biggest challenge. They are doing everything that they can, but could still face the possibility of missing mortgage payments.
 
This story highlights what a family faces, even with the support of Short Term Disability. No medical bills get paid, and the struggle to keep their house is real. Cancer Support Foundation has encouraged them to do fundraisers to help with the situation.